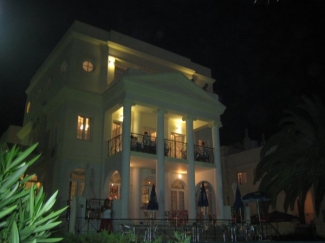 The Old Village buildings are based on an Italian Piazza with Georgian Style houses all painted in light pastel colours.

Our apartment has two bedrooms with four single beds with a balconey and roof terrace and has been recently refurnished. The Apartment is located near to the new pool in the old village. There are three swimming pools each with a poolside bar and a childrens play area.

There is a superemarket, Cafe's, The Old Village Inn, two A La Carte Restuarants and an offlicence.

Weekly maid service and a welcome pack are included in the rental fee's.